A wonderful collection of the best pink flowers, pink roses-joyful love, tulips -you are perfect, hyacinths - playfulness. Let the flowers speak for themselves!
20" tall x 15" wide We deliver only the freshest farm-grown flowers and sometime appropriate substitutions of flowers have to be made due to seasonal availability. Our skillful designers will use flowers with a similar feel and keep the overall integrity of the design. We take pride to source most of our flowers by locally-grown Californian farmers to have a lower carbon footprint.
All prices in USD ($)

Due to increases of all flowers, greenery and containers, thank you for your understanding.
Simply Sweet (s)

efb-pkrose

Full and Lush (m)

efb-pkrose

Bountiful Blooms (l)

efb-pkrose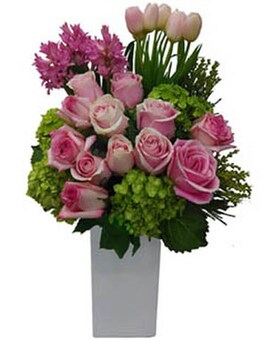 Simply Sweet (s) - $200.00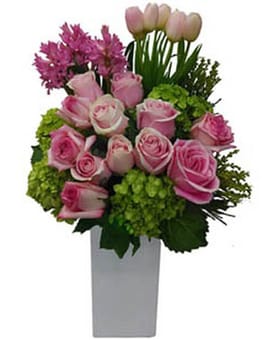 Full and Lush (m) - $270.00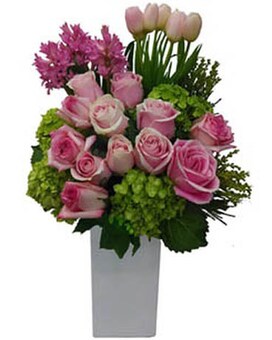 Bountiful Blooms (l) - $350.00