Lush hot pink roses, tulips, orange spray roses and fresh green cymbidium orchids design with a unique touch of variegated leaves that line the vase. A simple yet artist expression of all the bright colors of spring. You can almost hear the birds sing on a bright and sunny spring morning.
Approximately 14"TX8"W vase may vary due to supplies available
All prices in USD ($)

Disclaimer : Photos and visual presentation of the products represent an overall style, look and feel, which we may not be able to identically replicate in some instances.
As Shown

efb-spring

Deluxe more roses & flowers

efb-spring

Premium lusher and fuller larger vase

efb-spring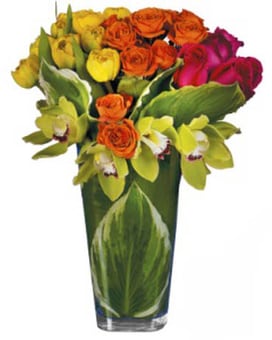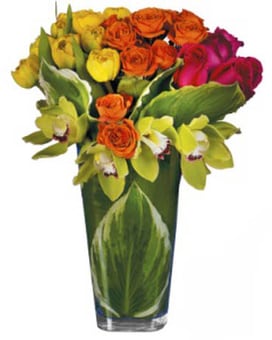 Deluxe more roses & flowers - $137.50
Premium lusher and fuller larger vase - $185.00