A full rich design of 30 sunny yellow tulips, a combination of 2 dozen hot pink roses,yellow roses and spray roses designed expertly by our skilled floral designers. A premium arrangement bound to put a smile on anyone who receives this exclusive collection of flowers. Our deluxe and premium selections of this arrangement will be designed expertly by our award-winning designers to be larger and fuller thus a more luxurious version of the basic.
Designed in a rectangular glass vase. Approximately 15"W X 12" tall votive candle is for sizing.
All prices in USD ($)

We have many orders that came days and weeks before every delivery date. We do not take timed orders unless you call us and we can accommodate your requests call us at (310)452-1377 from 9AM-5PM Monday to Friday). All funerals and business'' have top priority. Thank you for understanding!


As Shown

efb-Sunny

Deluxe more roses & flowers

efb-Sunny

Premium lusher and fuller the Best!

efb-Sunny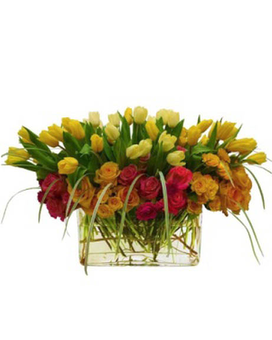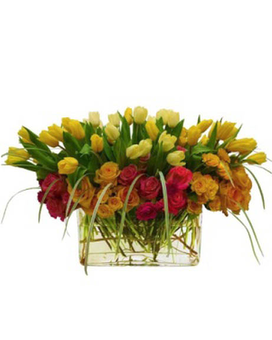 Deluxe more roses & flowers - $220.00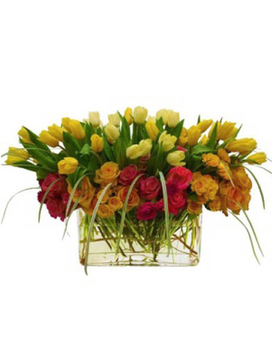 Premium lusher and fuller the Best! - $245.00