Bring in warm wishes with this elegant low arrangement of white roses, hydrangeas, winter pines and elegant orchids. Touches of sparkling pine cones add to the festivities of a winter''s night.
Custom made to order silver pines cones and ornaments can be added for an additional upgrade.
All prices in USD ($)

We have many orders that came days and weeks before every delivery date. We do not take timed orders unless you call us and we can accommodate your requests call us at (310)452-1377 from 9AM-5PM Monday to Friday). All funerals and business'' have top priority. Thank you for understanding!


As shown

efb-80

Deluxe more roses and flowers

efb-80

Premium The best with more elegant flowers!

efb-80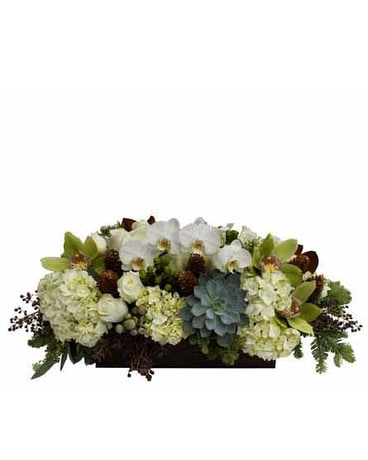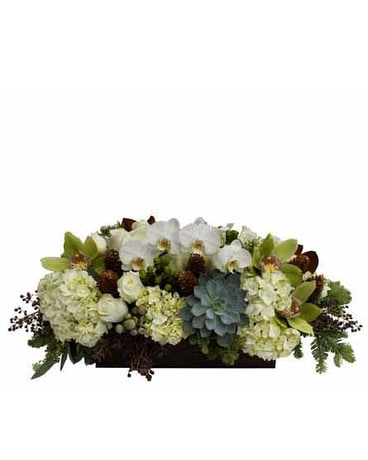 Deluxe more roses and flowers - $199.99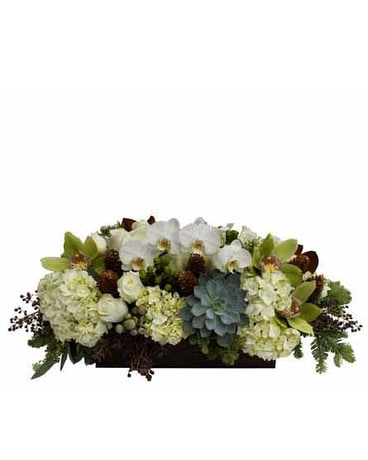 Premium The best with more elegant flowers! - $214.99