Bring in warm wishes with this elegant low arrangement of white roses, hydrangeas, winter pines and elegant orchids. Touches of sparkling pine cones add to the festivities of a winter''s night.
Custom made to order silver pines cones and ornaments can be added for an additional upgrade.
All prices in USD ($)

Disclaimer : Photos and visual presentation of the products represent an overall style, look and feel, which we may not be able to identically replicate in some instances.
As shown

efb-80

Deluxe more roses and flowers

efb-80

Premium The best with more elegant flowers!

efb-80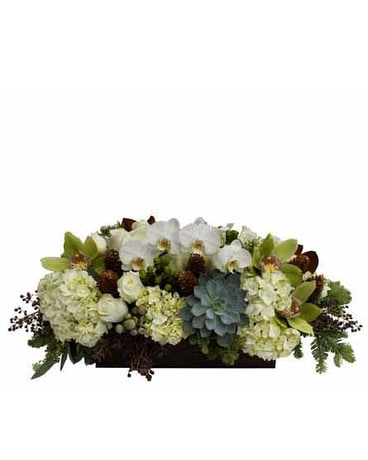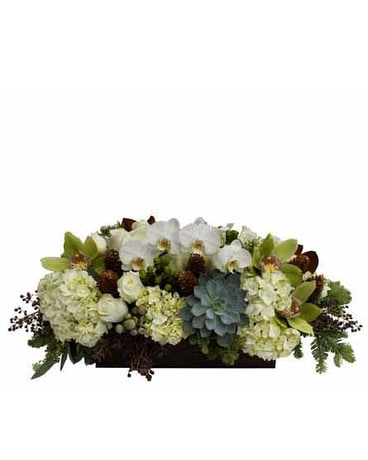 Deluxe more roses and flowers - $199.99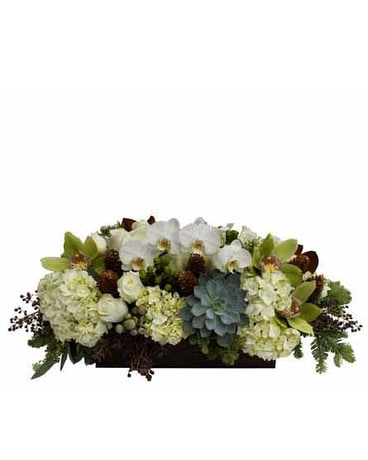 Premium The best with more elegant flowers! - $214.99